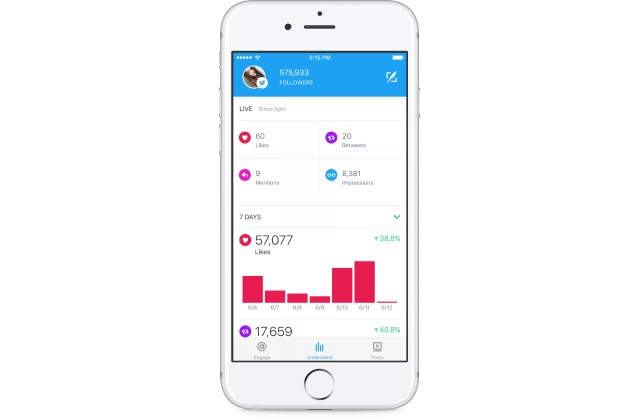 Today Twitter launches a companion app designed for anyone who wants to analyse their tweet activity. Pulling out all the buzzwords, Twitter says it "provides real-time data and insights, allowing you to quickly understand, engage, and grow your audiences".
This is not just about gaining more followers, it's about making more meaningful connections, and trying out different marketing ideas. Twitter already provides fairly detailed analytics on its website, but here things are presented in a more accessible way. It also provides a more detailed breakdown of audience demographics for better targeting.
The beauty of Twitter Engage is that it provides data in real-time. For businesses and those trying to monetize their Twitter account, it makes it easier to time the posting of content, keep track of the type of content and wording that tends to perform the best and so on.
The app is gold for statistic nuts, making it easy to see details of retweets, mentions and video views. Filtering options are on hand to allow you to display analytics in a way that makes sense to you.
iOS users can download Twitter Engage free of charge from the App Store.